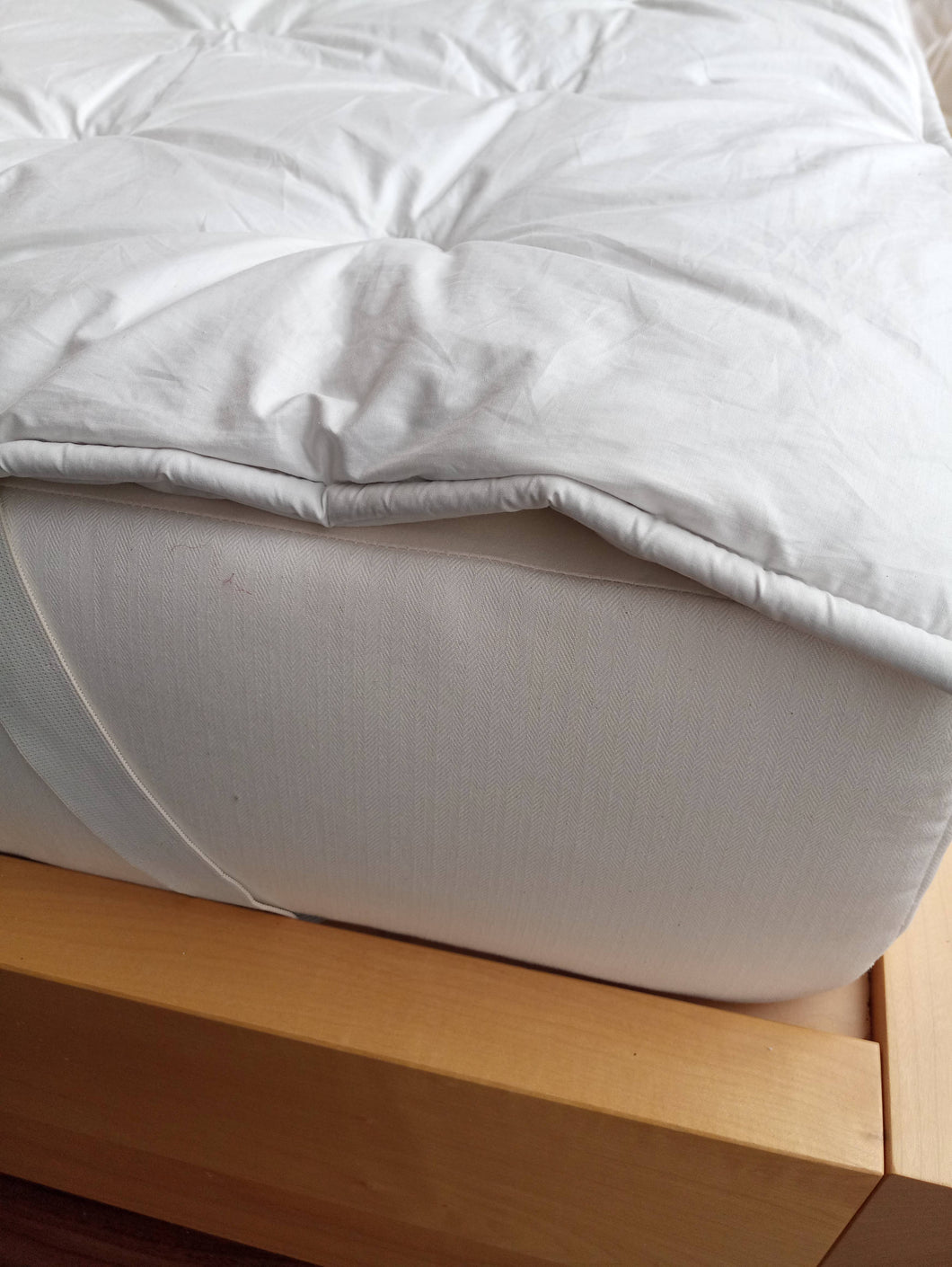 Alpaca and Wool Mattress Pad
Regular price $320.00 Promotion
The mattress pads have one and one half ounces of batting per square foot.
Sleeping on alpaca is very therapeutic especially for those with body aches and pains. It also will regulate your temperature for a cosy but not hot sleep year round.
Made of 70% Alapaca and 30% Sheep's Wool. It uses 100% natural, organically grown alpaca wool and sheep's wool.
Wool naturally does not support dust mites, mould, mildew and other allergens from settling in.
The shorn animals are raised in a pesticide free environment and their wool is a renewable resource. No chemicals, dyes or bleaches are used when the wool is processed. We use only 100% organic cotton fabric so the whole product is 100% biodegradable at the end of its long life. Alpaca fiber loves fresh air and will re-loft when put outside for a few hours. Our products are also washable – with care.