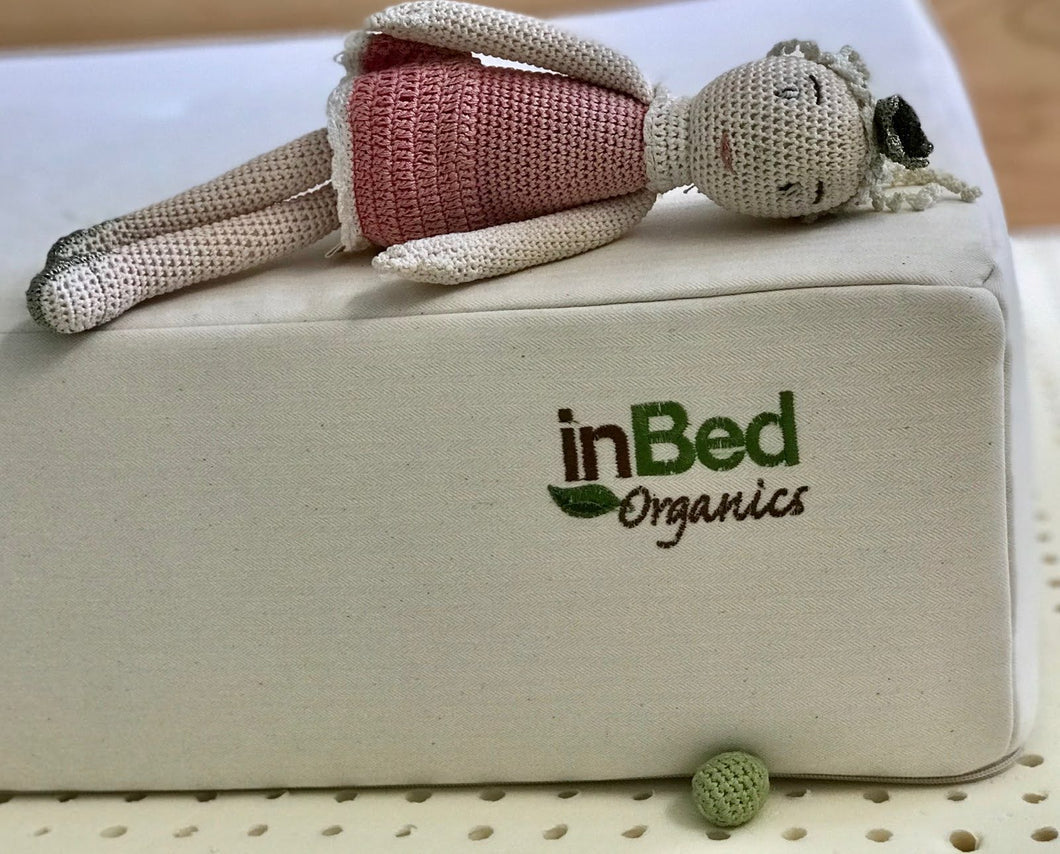 Toddler/Crib Mattresses
Regular price $350.00 Promotion
Our Toddler/Crib mattresses offer the perfect sleeping environment for your child.
They are made of only natural materials to keep your child safe from toxic, harmful chemicals that are so often found in conventional mattresses.
The latex we use for our Toddder mattresses is GOLS certified, and the cotton we use for the case is GOTS certified. (For more information on certifications please klick here.) You also have the option to choose certified organic hemp instead of cotton.
If you choose wool for the mattress, you have the choice of GOTS certified organic wool or our Eco-Wool, which is sourced here in Canada and is NOT treated with any harmful chemicals. 
Our Toddler/Crib Mattress comes in either 4" height, 6" height or 6" dual density. The dual density will give you the option to have a firmer side of the mattress for when your baby is young, and a softer side when your toddler would like to have a bit more coziness  in bed.

We offer 2 models to choose from:
Vegan: Comes with your choice of latex (4",6",6" dual density) encased in a zippered cotton case.    
Eco-Classic: Comes with your choice of latex (4",6",6" dual density) encased in a zippered   cotton case with a layer of wool in the case for extra coziness, and wool also acts as a flame retardant. 
Mattress dimensions are 28" X 52".
If ordering the dual density, please leave a comment with your preferred second density in the comment box. 
As we handcraft all mattresses here at our store in Vancouver, they are fully customizable to suit your needs!