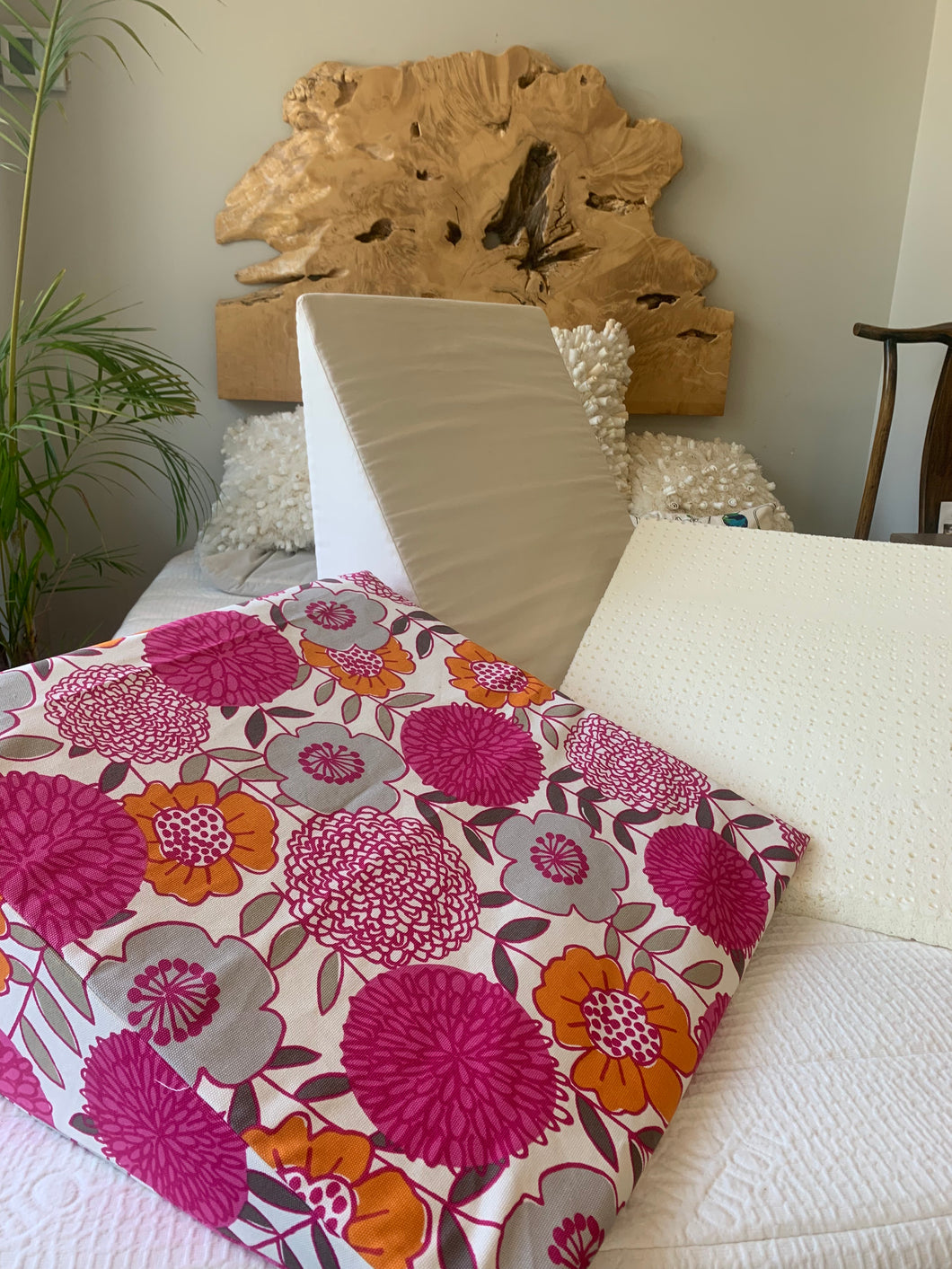 Wedge Pillow
Regular price $320.00 Promotion
Our solid wedge latex pillows are all GOLS certified organic. They are, as all natural latex products, free of harmful chemicals, and mold, mildew and dust mite resistant. 
We custom make a vegan case removable certified organic cotton/twill 7oz fabric case. Our fabric is made with GOTS certified organic cotton.

Latex is naturally conforming to relieve pressure points and provide support. 
Our  wedge solid pillows measurement is 24"x 23"x 11".
If you would like to have a cover case with your fabric we can make it, we also offer sewing a second case using your decorative fabric.