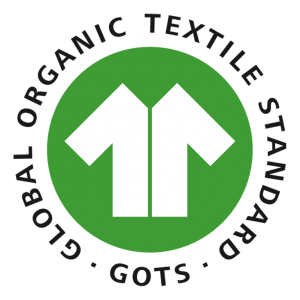 GOTS (Global Organic Textil Standard)
Regular price $0.00 Promotion
GOTS is a textile production certification that limits the use of toxic bleaches, dyes and other chemical inputs during the production process of textiles. It is internationally recognized as the toughest organic textile standard because it goes far beyond verifying the organic farming process to include every step of manufacturing. To obtain the GOTS "organic" label, a product must:
Contain at least 95% organic fiber
Not be treated with bleach, formaldehyde or any other toxic substances
Be colored with nontoxic dyes
Be produced in a mill that enforces strict social and environmental standards, treating their employees and the earth with deep respect. GOTS certification means that our products meet the very highest standards.